Irshad Manji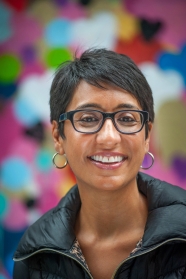 Recipient of Oprah Winfrey's first Chutzpah Award for boldness, Irshad Manji is the founder of Moral Courage College, which teaches people how to do the right thing in the face of fear. She is also the Director for Courage, Curiosity, and Character at Let Grow, a nonprofit promoting independence and resilience in kids. A prize-winning professor, Manji currently lectures with Oxford University's Initiative for Global Ethics and Human Rights.
Watch
Irshad Manji talks about her Muslim faith
Watch this video to see clips of Irshad Manji speaking with MTV Canada/Free the Children and The Power Within for Women.
Share This